Must be 18+ to participate. T&Cs Apply.
California Sportsbook Promo Codes & Bonuses To Expect
Similar to other states, we expect bettors to be able to claim a California betting promo from these operators.
Once the state officially legalizes sports betting, there will be several California sportsbook promos to take advantage of. For now, there are some legal "social sportsbooks" offering California betting promos, so consider these options while we wait for official sports betting apps, sites and retail locations.
Must be 18+ to participate. T&Cs Apply.
California Betting Promo Codes Expected After Launch
With a population of about 40 million, and a host of big-name sports teams within its borders, California will undoubtedly be home to a lucrative and competitive sports betting market. Although we cannot be sure yet how many licenses will be available, we can say with certainty that all the leading sports betting brands will be eager to operate here.
Judging by the online sports betting bonuses available in other states, we can also predict the types of California sports betting promotions each of the leading operators in this field will make available to new customers.
1. BetMGM California Bonus
The BetMGM bonus code California bettors can claim is STATESBONUSMGM, but it must be redeemed in a legal sports betting state, such as Arizona, Colorado and others.
Once claimed, this sportsbook promotion actives the $1,000 First Bet offer. If your first wager loses, you will receive 100% of the wager amount back, up to $1000 in bonus bets.
2. FanDuel California Promo
This is arguably the leading online sports betting brand across the USA today. Its clients benefit from an exceptional user experience, a huge range of betting markets, and a host of regular promotions and bonuses.
In other states, new FanDuel customers receive a risk-free bet of up to $1,000 in return for opening an account; alternatively FanDuel may offer $200 in free bets in return for staking a first bet of just $5. Whatever shape the welcome offer takes here, a FanDuel CA promo code will be well worth using.
2. DraftKings California Promo
Another top name in American sports betting that has been hugely successful in other states where online wagering is legal. Players here find a high level of personalization in their betting options, as well as a broad choice of sports and markets, and regular bonuses.
The DraftKings CA promo may well be a $50 deposit bonus, followed by a 20% deposit match bonus that generates up to $1,000 in extra funds that will get your wagering off to an enjoyable start.
4. Caesars Sportsbook California Promo
Caesars is another famous name that has evolved impressively from its casino roots and now commands respect - and a high level of investment - from bettors in a large number of states. They are sure to be a major player in California, and have already began building their presence in the state by featuring commercials with well-known Hollywood actors.
Caesars' frequent bonuses, alongside a great rewards program and numerous wagering options, help the brand to stand out from the crowd. Experience in other states suggests the Caesars Sportsbook CA promo code could trigger an outstanding welcome bonus of a risk-free bet of up to $1,500.
5. PointsBet California Promo
This is a brand that has expanded rapidly since it outgrew its Australian roots and launched in the American sports betting market. It delivers a superb and unique customer experience, competitive odds, and an excellent selection of bonuses.
The PointsBet Sportsbook CA promo code may trigger one of the most appealing welcome bonuses available. You may be able to qualify for up to $2,000 in two free bets, one on fixed-odds markets and the other using the brand's unique PointsBetting system, which mirrors European-style spread betting.
Types of California Sportsbook Bonuses
Bonuses are deployed in a variety of ways by leading online sportsbooks. They are used to attract new customers, with a range of generous welcome bonuses. Once you have signed up as a client, you should encounter a host of ongoing promotions, boosts and bonuses that add to the value and entertainment of your wagering experience.
Although the exact shape of California betting bonuses may not be known for some time, we can be certain that there will be plenty of ways to get extra value and enjoyment from wagering with online sportsbooks in the Golden State.
Risk-Free Bets
One of the most popular types of welcome bonus is the risk-free bet. It works well because it is easy to understand and it gives players the opportunity to enjoy the rare sensation of placing a wager without any sense of jeopardy. The most popular operators will almost certainly offer this bet.
Sign up, use your California sportsbook promo code, place your initial wager and if it is successful, you pick up your winnings; if the bet loses, though, you get your initial stake back either as a free bet or in free bet credit.
Deposit Bonuses
Another type of California betting sign-up offer whose appeal lies in its simplicity. When you make your first deposit, your sportsbook increases your wagering power by boosting the amount you have invested.
The most attractive style of deposit promo is the deposit match bonus, where your betting balance is doubled by the application of an up to 100% boost to your funds. This means that by using an online sportsbook promo code you have twice as much cash at your disposal when you want to start enjoying sports betting.
No-Deposit Promos
Rarely seen but always a welcome sight when it makes an appearance, a no-deposit bonus means you receive money in your new account simply for registering as a new customer. No-deposit bonuses tend to look smaller in terms of the amount on offer, but you could receive up to $20 to play with before you spend any of your own money.
You are unlikely to need an online sportsbook promo code for California bettors to access this offer - it should be activated automatically once you complete the sign-up process.
Reload Promotions
One of the best ways for existing customers to boost their betting balance is through a reload bonus. This works in a similar way to a deposit match bonus; when you make a fresh deposit in your account, that amount may be doubled by your sportsbook.
This is particularly handy when you are planning plenty of wagers on a series of games, such as post-season playoffs. You do not normally need sportsbook promo codes to activate such a bonus, but if we do list a promo code it will make sure you qualify and get the full benefit.
Referral Bonuses
A referral bonus is another very likely promotion you can expect. As operators get up and running, it's important to them to get as many sign-ups as possible, and that means that many sportsbooks are willing to give you bet credits in exchange for getting your friends to sign up with the operator.
Referral promos typically include a unique link you can send to a friend via email, text or social media. If someone signs up using your link, or uses your specific referral code, you will get a bonus.
These CA betting promotions are a common and straightforward method for boosting your betting balance. If one of your friends shows an interest in joining you as a customer of a certain sportsbook, make sure you refer them as a new player.
Once your pal signs up and place their first bet, you should receive a bonus. Make sure they use you specific promo code or direct link, which can sometimes be as much as $100 or more in free bets or free bet credit.
Boosted Odds
If betting companies were to offer sportsbook promo codes every time they boosted a set of odds, you would be snowed under by a code blizzard. Odds boosts are one of the most common forms of California sportsbook bonus for existing customers.
Some operators, offer them so frequently that there are sections on their websites dedicated to daily boosts. How does an odds boost work? If, for instance, you plan to back the Golden State Warriors to win their next NBA game, and their odds are boosted from +125 to +175, you will get an extra $50 for every $100 staked if they win.
Other Potential California Sports Betting Promotions
Seasonal Promo Codes
At particular times of the year, sportsbooks offer promo codes relating to the big sporting action that is about to take place. Examples are Christmas and Thanksgiving, holiday seasons when people want to watch great sport - and to get even more involved in the action by wagering on it.
Given the wealth of outstanding top-level sport that takes place in the Golden State, make sure you take advantage of any CA sportsbook promotions of this nature.
Sports-Specific Promotions
Similarly, sportsbooks understand that many bettors focus on particular sports - so they offer an opportunity to get extra value from betting on it. You should find plenty of promotions around the start of the NFL season, for instance, including the chance to use free bets and odds boosts.
The NBA playoffs, the Stanley Cup Finals and the World Series are other examples of high-profile events where you might find sports betting promo codes to boost your enjoyment of wagering on the best action.
Reduced Juice Wagers
What is the juice? In betting terms, it is the margin taken by the sportsbook on every wager. The bigger the margin, the more profit the operator makes - and the harder it is for the player to be a winner in the long term.
So in an event where the teams are evenly matched, instead of both sides having odds of +100/+100, they will traditionally be priced at -110/-110. When the juice is reduced - usually for an hour or a day - the odds might be displayed as -105/-105.
Free Parlay Insurance
Parlay insurance is a relative newcomer to the world of the sportsbook bonus. Parlays have always been popular; they represent a tempting route to riches in return for a small stake. All you have to do is get several selections right - and the problem with a parlay is that if just one loses, you end up with nothing.
With parlay insurance, however, if just one of your picks lets you down you receive your initial stake back as a free bet or in free bet credits.
VIP Rewards
It is highly unlikely that you will ever find sportsbook bonus codes relating to membership of a VIP program. Many operators reward automatically enroll new players in such a scheme. Members receive special treatment in the form of exclusive offers, preferential customer support, and even the chance to enjoy special experiences, complementary prizes, and merchandise.
Terms & Conditions Attached to California Betting Offers
The most important piece of advice to bear in mind, when the opportunity arises to use CA sportsbook promo codes, is to check carefully the terms and conditions governing each offer. It is immensely frustrating to miss out on a free bet, or a risk-free bet bonus, because you have not followed the rules governing the offer.
Be aware that these can vary from sportsbook to sportsbook. Make sure you check that small print for the following:
Playthrough Requirements
So you have taken delivery of your free bet or deposit bonus and you are ready to start enjoying your bonus funds, right? Not necessarily. Some sports betting promo codes stipulate that you need to play through the amount of your initial bet or deposit a certain number of times before you can withdraw any winnings you have gained. In a few instances, this may be as few as one time, or none at all; but the DraftKings deposit bonus, for example, comes with a x25 playthrough requirement.
Time Limits
One of the betting limits that occasionally catches out new customers is the amount of time you have to play your free bet or other bonus generated by a promo code. Caesars is not unusual in stipulating that you have to use the free bet credit generated by your initial risk-free bet within 14 days. These time limits vary between operators, so please make sure you know how long you have to make the most of your online sportsbook promo code.
Minimum Odds
Many offers triggered by sportsbook bonus codes carry the requirement that any qualifying bet has to be placed at odds longer than a certain minimum. The PointsBet promo code, for instance, insists that you need to wager on an outcome at odds longer than -250. The rationale is that you should not be able to bet on a virtual certainty. However, other operators, such as FanDuel, do not impose a minimum odds requirement at all.
Minimum & Maximum Wagers
Even the best sportsbook promo codes may carry a lower or upper limit on the amount you can wager when taking advantage of your bonus. To qualify for the risk-free bet at Caesars, for instance, you need to deposit at least $50 and stake a minimum of $20. This may be beyond the means of new or occasional bettors. In terms of the maximum, you can in this instance stake more than the limit of $1,500 - but the most you can claim back in free bet credit will be $1,500.
Maximum Win
You may be convinced that you will never have to worry about any upper limit on your winnings from any wager generated by a promo code. But just in case... many operators, including FanDuel, have an upper limit of $1million on daily payouts. DraftKings imposes the same limit on baseball, basketball and football - but only $250,000 on hockey and other sports. Caesars is well known as a sportsbook that offers particularly high maximum win limits.
Maximum Withdrawal
Before you take advantage of any sportsbook promo codes, it may be worth checking out whether there is a limit on how much you can withdraw from your account in one go. There is considerable variation depending on the method you are using to claw back your money, not to mention differences between sportsbooks. For instance, at Caesars you can withdraw $5,000 using online banking, e-check and a pre-paid Play+ card, but if you use PayPal you can take out up to $10,000.
How Long Will it Take to Get Bonus Funds to My Account?
Once you have used a promo code to access your California sports betting promos, you will want to start placing wagers as soon as possible. The length of time it takes for any sportsbook bonus funds to reach your account will depend on the type of sportsbook bonus you have been offered.
A no-deposit bonus, or a deposit match, should be applied very quickly. However, if your sportsbook promo code relates to free bets, such as a free bet generated by a risk-free initial wager, you will have to wait for your qualifying wager to settle before your deposit funds are released to your account.
How Do I Find Free Bets in California?
Once online sports betting is legalized in California, and the countdown to the launch of licensed wagering in the Golden State is under way, you should have no trouble at all finding sportsbook bonus codes that will in turn generate free bets for you to enjoy.
Leading online sportsbooks invest considerable time, money and creativity in marketing their products in a market as competitive as sports betting. One of the main functions of sportsbook bonus codes is as a marketing tool to raise awareness of a sportsbook - and the great value it claims to give its customers.
Many of the welcome bonuses offered by sportsbooks involve a free bet, or potentially several free bets. Check the terms of sports betting promotions to ensure you receive the wagers to which you are entitled.
Should I Claim a Free Bet Promo?
Ultimately, deciding whether or not to use a promo code will be guided by your personal taste and betting style. However, the best sportsbook promo codes do offer genuine value, and an opportunity either to enjoy an effectively free bet - with a risk-free bet promotion - or to boost your betting balance considerably through a deposit bonus.
There is very little downside to using a promo code and taking advantage of a welcome bonus, or other offers once you are an existing customer. It is hard enough to make money when you are wagering on sport... why not take advantage of any offer that eases the burden?
Should I Claim a California Sportsbook Promo Code from an Offshore Book?
The answer to this question is a simple, and emphatic, No. While sports bettors in California are waiting patiently for legal, licensed online sports betting to commence in the Golden State, you may be able to find sportsbook bonus codes offering the chance to access sports betting promotions such as free bets.
However, the fact that these companies are not licensed to operate here means you have absolutely no legal recourse in the event of a dispute. Many bettors have found to their cost that it can be extremely difficult to withdraw funds from such sportsbooks. Much better to wait until you can enjoy legal play with responsible gambling companies licensed to trade in the state. Every sportsbook we review is 100% legal and fully regulated in the US.
Pros & Cons of California Betting Promo Codes
While there are pros and cons to using sportsbook bonus codes, there is no doubt that the former outweigh the latter. The best sportsbook promo codes offer you the opportunity to access real value or entertainment through excellent sign-up bonuses.
A promo code makes this process easy; while you may be able to access sports betting promotions without having to use a promo code, inputting a code during your registration process locks in that bonus. And that bonus should make it enjoyable to wager on your favorite sports and leagues with extra funds, or without the fear of losing your first bet.
The biggest disadvantage of using a promo code is that, in order to access your bonus funds or free bets, you may have to deposit more in your account than you had planned. It might also be dispiriting if your promo code relates to a sport with which you are not familiar.
Deciding whether or not to use a promo code is ultimately a completely personal choice. But we firmly believe there are more pluses than minuses associated with bonus codes.
Claim an Exclusive California Sportsbook Promotion
We do not know how long it will be before you are able to use a promo code to access an exclusive California sportsbook promotion. Everything depends on the verdict delivered by Californian voters in November 2022, when they vote in favor of, or against, two sports betting proposals. Only one of those - which is backed by leading operators such as FanDuel and DraftKings - would allow online sports betting.
If this measure finds favor with the people of the Golden State, it is possible that there will be such a thing as California sportsbook promotions before the end of 2023. When that time arrives, it will be fascinating to see what offers are laid before bettors in the most populous state in the Union as leading operators vie for their attention and custom.
California Sportsbook Promo Codes FAQ
Not yet. There are no California sportsbook promo codes because online sports betting in the Golden State has yet to be legalized. The earliest this can happen is 2023, following a public vote in November 2022. If CA online sports betting gets a green light, there are certain to be numerous California betting bonuses on offer in the state.
Sportsbooks in all states offer promotions for two reasons. One is to raise awareness of their presence and user-friendliness. The other is to give new customers a great initial experience that should encourage them to become loyal players with that particular sportsbook. There will inevitably be plenty of California sports betting promos if the opportunity arises.
Yes, they are – unless the type of bonus available does not suit your taste, or style of betting. Generally, though, if you are able to generate free bets, enjoy a risk-free bet, or give your betting balance a significant boost, why would you turn down the opportunity presented by a promo code?
The difference is that legal sportsbooks operate under license – offshore operators do not. If you use an unlicensed operator, you are taking a big risk. The free bets you are promised may not materialize, and you may be unable to withdraw your funds from your sportsbook account. If either of those things happens, you have no legal recourse at all.
Not yet. Bettors in the Golden State will have to wait until at least 2023 to take advantage of California sportsbook promo codes – and maybe even longer. Much depends on the outcome of a public vote in November 2022 that could clear the way to the launch of online sports betting in the state.
Yes, absolutely! And why would you not want to? There is nothing whatsoever stopping you opening several sportsbook accounts – and, as a result, taking advantage of various offers triggered by promo codes. Additionally, by playing with more than one sportsbook, you will be able to work out over time which one suits you best.  
A promo code is a simple device that enables you to take advantage of a bonus offered by an online sportsbook. It is usually a set of letters and numbers that you enter in the appropriate box during the process of registering for an online betting account. Sportsbooks use promo codes as marketing tools – and keys to unlock great offers.  We receive exclusive promo codes from our sportsbook partners.
So far, we know two sports betting proposals will be put to the state's voters in November 2022 - only one of which relates to online betting - which means that online sports wagering will not start here before 2023 at the very earliest.
Author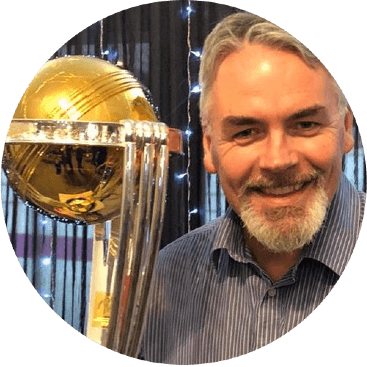 Martin Booth
Contributor

@MartinBooth_
Martin Booth covers a gambit of topics for BetCalifornia.com as an award-winning contributor covering sports betting and casino gaming around the world for decades, Martin Booth is one of the most trusted voices in online gambling. From legislative updates in California to breaking down the top betting apps in CA.